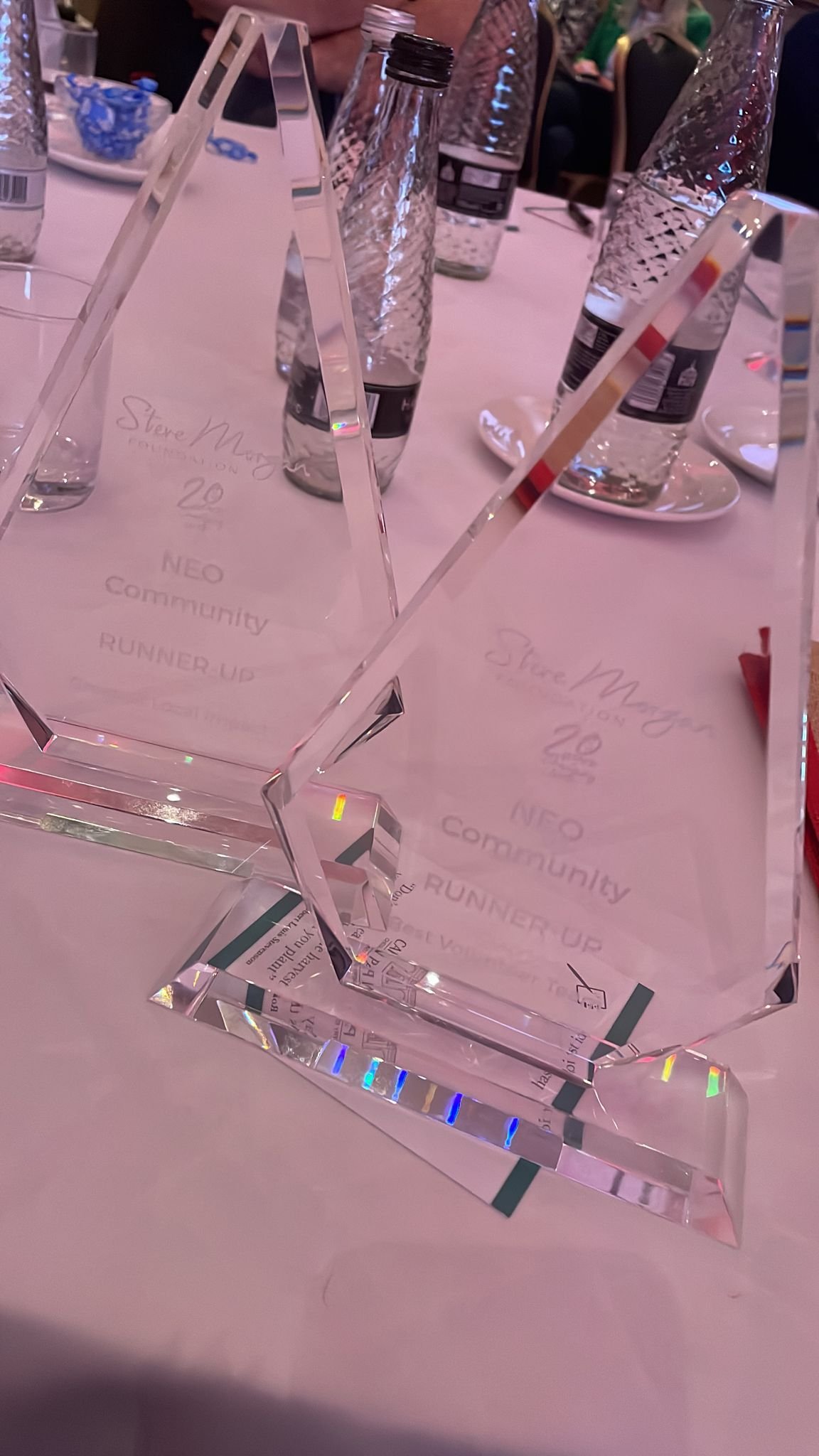 Steve Morgan Awards 2022
On the 28th March 2022, Ema and Adam we're absolutely honoured to attend the Steve Morgan Awards 2022, a day of celebrating the past twenty... yes twenty years of The Steve Morgan Foundation. Across the day, speakers from charities all supported by the foundation graced the stage to share knowlege, best practice and good news stories of their achievements from the past few years.
The workshops that were on offer across the day offered lots of new insights and education into the work of Charitable working, it also allowed for likeminded teams from across the North West to come together and network. As always at the Steve Morgan Awards, the latter part of the day lead into the Awards. Neo Community were finalists in two categories, Best Volunteer Team and Best Social Impact! Ema and Adam were extremely proud to collect two runner up tophies!
We'd like to offer our sincerest thanks to the Steve Morgan Foundation for the invitation to the truly inspirational day and to our team at Neo for day in day out working like heroes in their community.